The purpose of HEP is to educate and raise awareness among girls and women being targeted for sex trafficking in Ghana
Our mission is to deter the flow of vulnerable girls and women trafficked for sexual exploitation, both internationally and within Ghana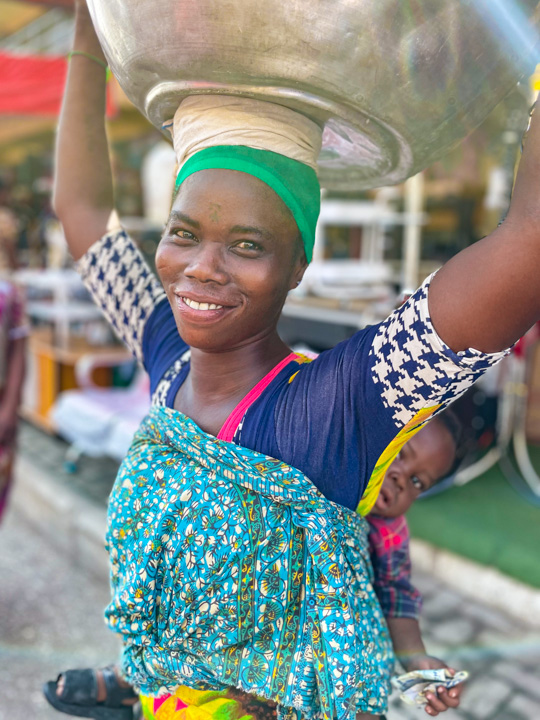 The purpose of HEP is to educate and raise awareness among girls and women being targeted for sex trafficking in Ghana
Our mission is to deter the flow of vulnerable girls and women trafficked for sexual exploitation, both internationally and within Ghana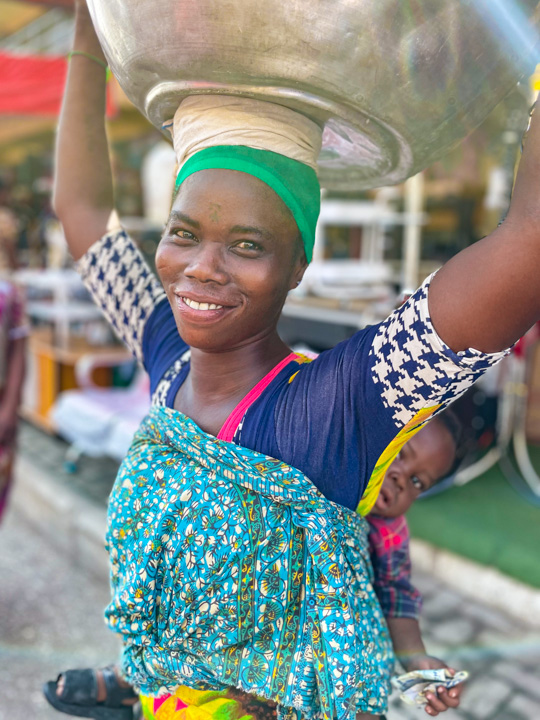 Committed policy in Ghana
"…the government will commit to implementing a coordinated campaign strategy to deepen the awareness and understanding of trafficking, in schools, communities and in families perceived to be at risk"
National Plan of Action for the Elimination of Human Trafficking in Ghana 2017-2021
Committed policy in Ghana
"…the government will commit to implementing a coordinated campaign strategy to deepen the awareness and understanding of trafficking, in schools, communities and in families perceived to be at risk"
National Plan of Action for the Elimination of Human Trafficking in Ghana 2017-2021
Being held in a basement flat for four years, forced to work as an unpaid prostitute is not the image young girls and women envision when they are lured away from their villages and cities. The push factors of poverty, being less educated, familial breakdown and greed are set against the pull of money, glamour and status that women are promised they can obtain.
The profile of Ghanaian victims of sex trafficking is complex, affecting girls and women from a broad range of ages, familial & cultural backgrounds and economic circumstances. The ECOWAS agreement and easily obtainable visas for Gulf states have facilitated a rise in external trafficking. The push factors of poverty, being less educated, familial breakdown and greed are set against the pull of money, glamour and status. Our mission is to deter the flow of vulnerable girls and women trafficked for sexual exploitation, both internationally and within Ghana. Consequently, our integrated approach is to then introduce our target audience to our regional and national partners who can present local alternative resources for skills training and education.
The Hope Education project provides a web-based long-tail, scaleable solution to educate potential victims and educators against sex trafficking delivered in person.
HEP's vision is to launch a small community pilot project in Walewale, North East Region, that once proven, can be scaled throughout the country and ultimately into West Africa. Ghana is the ideal pilot location because of the safety and freedom of movement that the country affords. Crucially, we are motivated by the integrated approach between NGOs and the government as the government acknowledges the problem and seeks to extends the work of NGOs.
Imagine being approached in a supermarket by a starving, frightened young woman tugging on your sleeve in a foreign country. Angus learned that upon arrival in Dubai, the girl's passport was confiscated and replaced with a fake whereupon she was told she had to earn $10,000 to "repay" her debt to traffickers.The woman had been trafficked to Dubai for sexual exploitation. She was held with 22 other victims across two locations in the Deira area of the city. That chance encounter with a young Nigerian woman in the United Arab Emirates in 2019 led to the creation of the Send Them Home campaign by Angus Thomas.
Young girls and women are trafficked to work in the clubs and hotels of Dubai –facing severe punishment if they refuse to have unprotected sex. Living in appalling conditions they are fed a meagre breakfast and resort to begging for food on the streets. Many suffer severe physical injuries as a result of the work and punishments; some are infected with the HIV virus and other STDs.
After rescuing and repatriating the woman, Angus was interviewed by the BBC. That coverage enabled him to crowdfund the project and set about successfully saving the other 22 victims. The project revealed a complex web of deception and corruption: from the pastors, friends and relations recruiting young women, to corrupt border, consular and police officials assisting the traffickers. The media scrutiny and subsequent rescue missions resulted in a number of criminal prosecutions being taken up by NAPTIP in Nigeria. It soon became apparent there was a significant stream of West African victims trafficked to Dubai and that the problem had to be tackled at the source.
The purpose of The Hope Education Project is to educate and raise awareness among girls and women being targeted for sex trafficking. HEP will be working at the source with the launch of a pilot project in Walewale, North East Region, Ghana. By educating potential victims, educators and community leaders we aspire to raise awareness, engage survivors and shape policy. The project will be specific in its focus and set the standard for long term, replicable sex trafficking education and awareness programs.
Send Them Home in the news
Angus Thomas is a photographer, storyteller and lifetime human rights campaigner. He was first introduced to humanitarian issues after meeting a group of Tibetan refugees in the Himalayas and walking with them to Jivatsal, Choglamsar, the prayer ground of the Dalai Lama in exile.
Following his return to the UK he began to advocate on behalf of Tibetan refugees as a parliamentary liaison officer. He briefed and lobbied MP's and members of the House of Lords later becoming an FTC liaison to then British Foreign Secretary, Robin Cook for the first Sino-EU Summit in 1998. Throughout this time Angus sponsored many orphaned Tibetans through school and into employment.
Angus started the Send Them Home campaign in 2019 after a chance meeting with a young Nigerian woman trafficked to the United Arab Emirates for sexual exploitation. After rescuing her, he was able to rescue and repatriate a large number of Nigerian women from the same network. He built a network of collaborators and safe houses for the girls to hide in Dubai whilst he secured their exit papers and emergency passports.
Angus quickly became an expert on sex trafficking to the UAE and was able to advise and assist NGO's in the UAE and Nigeria. He also held many meetings with hotel chains to discuss the violations of their own human trafficking policies taking place in plain sight.
Rescuing these victims of sex trafficking, supporting them upon their return and his close involvement with the Nigerian National Agency for the Prohibition of Trafficking in Persons (NAPTIP) gives Angus unique insight into the many aspects of sex trafficking at a deeply personal level. The campaign managed a group WhatsApp chat which enabled all of the survivors to stay in contact both in the UAE and as they navigated their way into life back home. He has adopted one of the young women he rescued from the UAE.
Elsewhere Angus has taught photography skills to young people excluded from school in London, worked as a volunteer at the Women's Environmental Network and a women's empowerment collective in New York as well as many stints at various food banks during the COVID pandemic. As a photographer, Angus has always had an eye for the underdog. An avid traveller he's quick to build relationships and is always in search of the unrepresented and unseen. His photography is both emotive and empathetic and has the great ability to bring out the best in people to create heroic depictions of his subject.